How to Manage Stress During Covid-19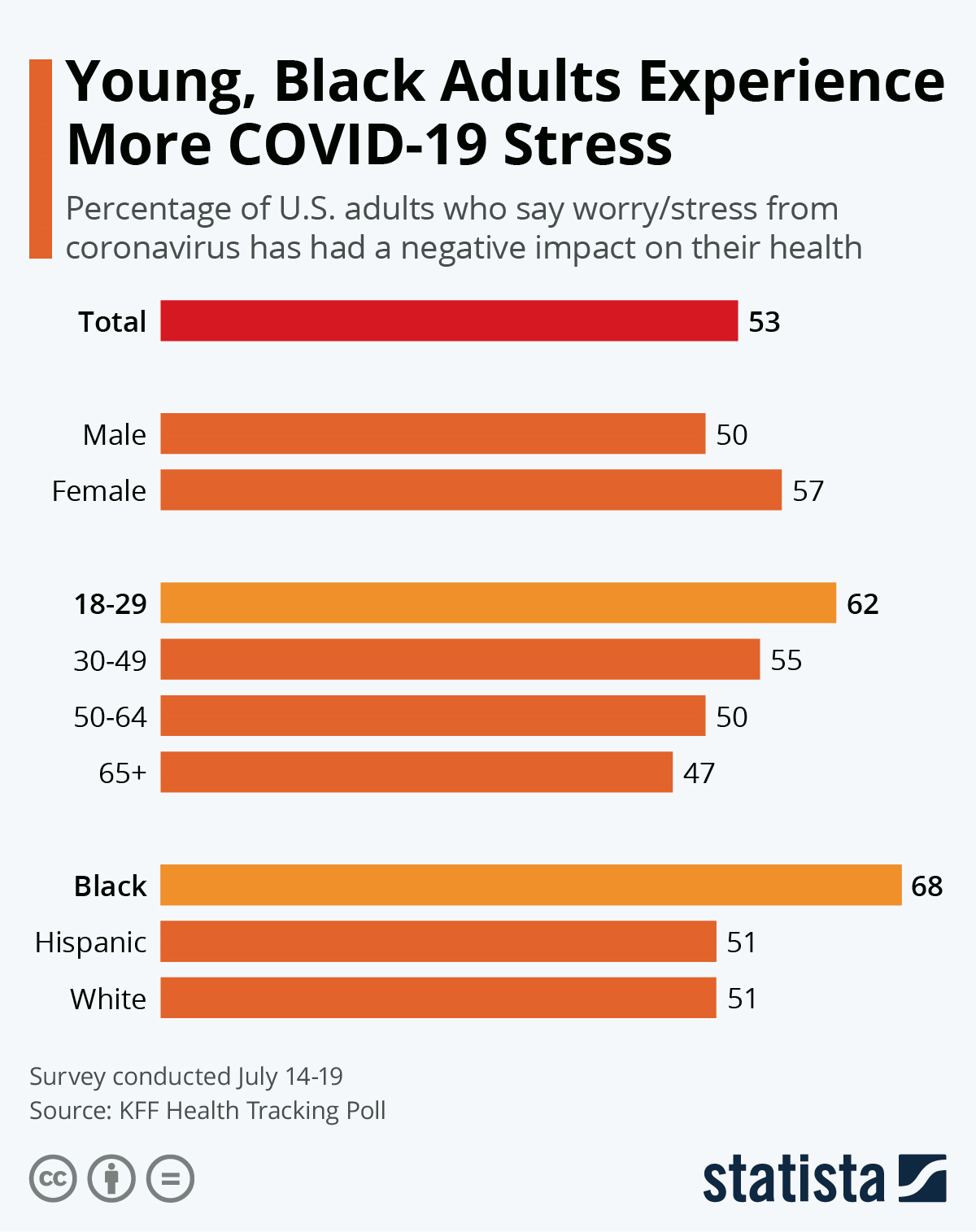 ---
1. Throttle your media consumption
Seek out reliable news sources – such as the Centers for Disease Control and
Prevention (CDC) or your state health board – for the latest information about COVID- 19. However, we recommend limiting the news to less than a few times per day. Check first thing in the morning and the late afternoon. But not before bedtime. Constantly tuning into the news increases stress and often draws attention to things that you have little control over.
2. Get outside
No matter what the season, take an opportunity to get outside and experience nature – but be sure to follow any shelter-in- place and social distancing guidelines. Step away from your home office and take a walk around your neighborhood or a local trail – if opened. If you have kids, go on a nature scavenger hunt or play "I spy" in the yard.
3. Control What You Can
During this time of uncertainty, take the opportunity to control what you can in your home environment. Get the family to pitch in for some deep cleaning. Sort through your family's clothing and set aside any donations for when donation centers open back up. Do some cleanup outdoors. In the fall, rake the yard and check the gutters, if you can do so safely. If it's spring, clean out your flower garden or prepare your vegetable garden for planting.
Accomplishing tasks such as these can be rewarding.
4. Get Creative
Using your hands and your creative brain can be a great way to relieve stress. It helps you focus on the present and create something new. If you have arts and crafts supplies on hand, use them to create something special. If you need a little
inspiration, check out this list of kids'
crafts to make with minimal supplies. There are also several fun crafts that artists of all ages and skill levels can make using household items.
5. Seek Help When Needed
If your stress is causing you to feel more anxious or depressed, don't be afraid to reach out. Many experts are available to provide virtual support during these uncertain times. PeaceHealth Clinics are now accepting telephone visits without having to leave your home. Learn more to see if your appointment will qualify.